Hydraulic Water Level Control Valve
| | |
| --- | --- |
| Packaging: | Generally our products are packed by cartons or plywood case as per exporting standard. It has good cushioning performance, high strength and corrosion resistance. If you have some special requirements, please let me know. |
| Brand: | JINKETONGLI |
| Place of Origin: | Hebei, China (Mainland) |
Product Description
Hydraulic Water Level Control Valve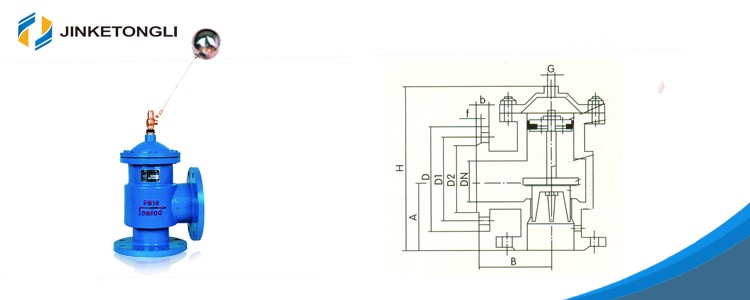 | | | | | | | | | | | | |
| --- | --- | --- | --- | --- | --- | --- | --- | --- | --- | --- | --- |
| Nominal diameter DN(mm) | 50 | 65 | 80 | 100 | 125 | 150 | 200 | 250 | 300 | 350 | 400 |
| A(mm) | 90 | 110 | 120 | 140 | 140 | 160 | 235 | 360 | 350 | 350 | 390 |
| H(mm) | 220 | 251 | 272 | 320 | 350 | 375 | 520 | 605 | 660 | 910 | 950 |
| B(mm) | 105 | 115 | 125 | 145 | 150 | 175 | 245 | 280 | 300 | 380 | 400 |
| Floating ball | 15 | 15 | 15 | 15 | 15 | 20 | 20 | 25 | 32 | 40 | 40 |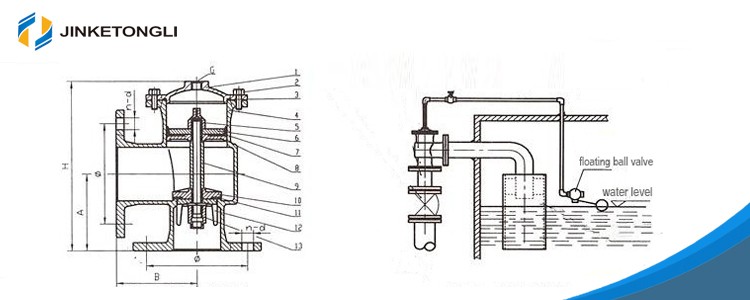 | | | |
| --- | --- | --- |
| Number | Parts | Material |
| 1 | Valve cover | cast iron, ductile cast iron, stainless steel, carbon steel |
| 2 | Bolt | stainless steel |
| 3 | O-ring | Nylon reinforced rubber |
| 4 | Valve body | cast iron, ductile cast iron, stainless steel, carbon steel |
| 5 | Nut | stainless steel |
| 6 | Seal ring | Nylon reinforced rubber |
| 7 | Cover | cast iron, ductile cast iron, stainless steel, carbon steel |
| 8 | Piston pin | stainless steel |
| 9 | Piston rod | stainless steel |
| 10 | Valve Disc | stainless steel |
| 11 | seal gasket | Nylon reinforced rubber |
| 12 | Guide cover | cast iron, ductile cast iron, stainless steel, carbon steel |
| 13 | Nut | stainless steel |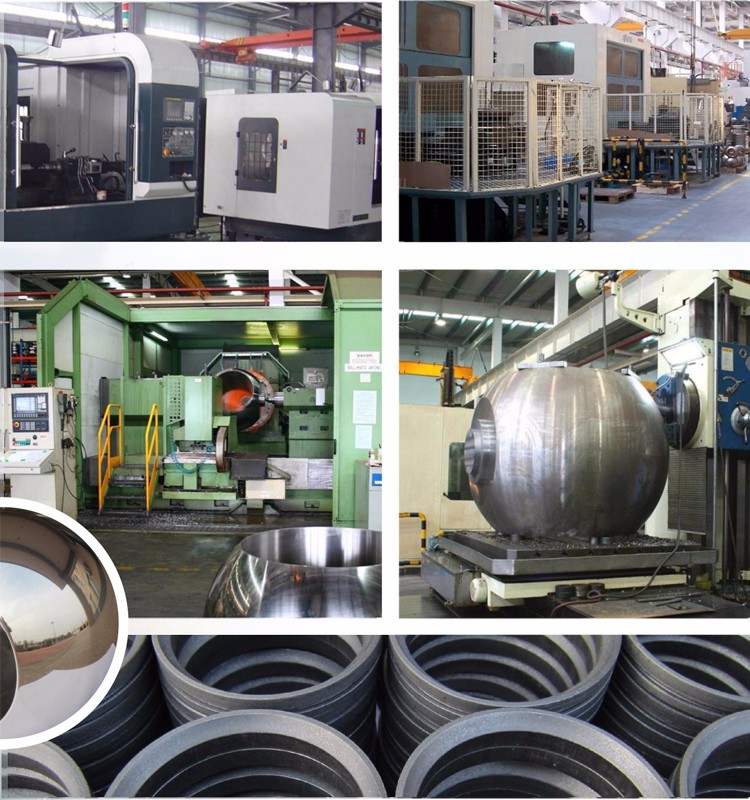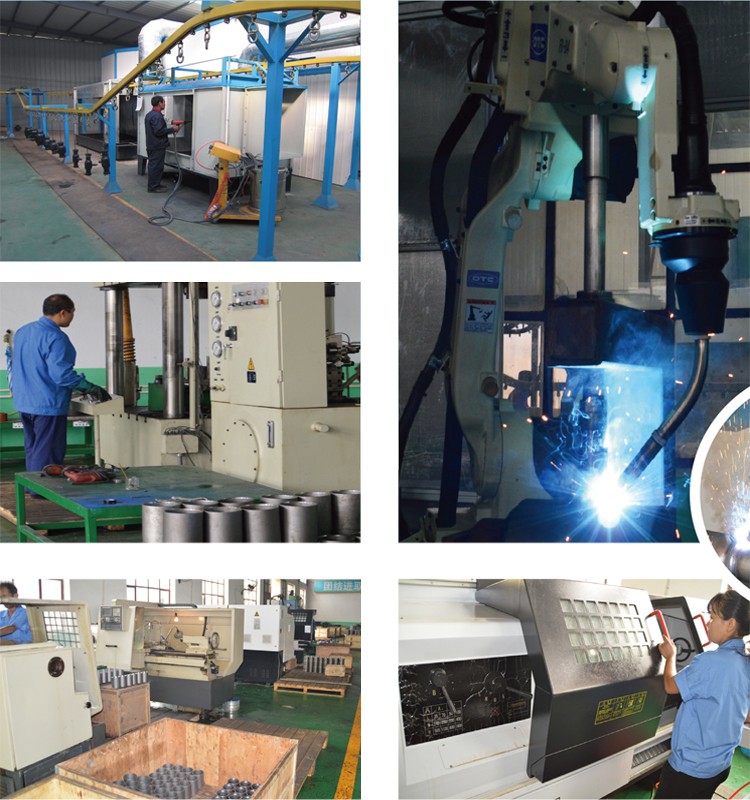 1. Hydraulic level control valve is an automatic control Water Tank, water tower liquid level of the hydraulic
control valve. When the water surface falls more than the preset straight, the floating ball valve is opened,
and the piston upper chamber pressure is reduced. Piston formed under pressure, this pressure under the
action of the valve flap to open the water supply operation; when the water level rises to a preset height, the
float valve closed, piston chamber pressure increasing resulting in the valve closed to stop water supply.
So that the automatic control of the liquid level in the set height, automatic water supply function.
2. The valve moves smoothly, effectively prevent the pump water hammer and stop pumping water hammer,
to avoid excessive pressure pipeline. Automatic water supply system for water tank, a water tower.
The valve maintenance is simple, flexible and durable, high accuracy of level control, the water level is
not affected by water pressure interference and close tight, reliable performance.
3. The valve is widely used in highrise building, city water, fire, industrial and mining enterprises of the pool,
water pipe in the water tower.
4. Adjust and control the outlet pressure of the main valve, main valve outlet pressure is not due to the
variation of the inlet pressure, the change, nor because of the change of the main valve outlet flow and
change the outlet pressure, but for the life of water supply, fire protection system and industrial to the
system.
Wuzhong Instrument Co., Ltd.
Wuzhong Instrument Co. Ltd. is the foremost valve and controls manufacturing company in the China. Our broad offering of flow control products includes control valves, ball valves, segmented ball valve, double and triple eccentric butterfly valves, and special valves.
Company Name: Wuzhong Instrument Co., Ltd.
Product/Service: Control Valve , Butterfly Valve , Ball Valve , Special Valve , Rotary Eccentric Valve , Valve Accessories
Contact Person: Mr. Ma
Tel: 86-953-2239025